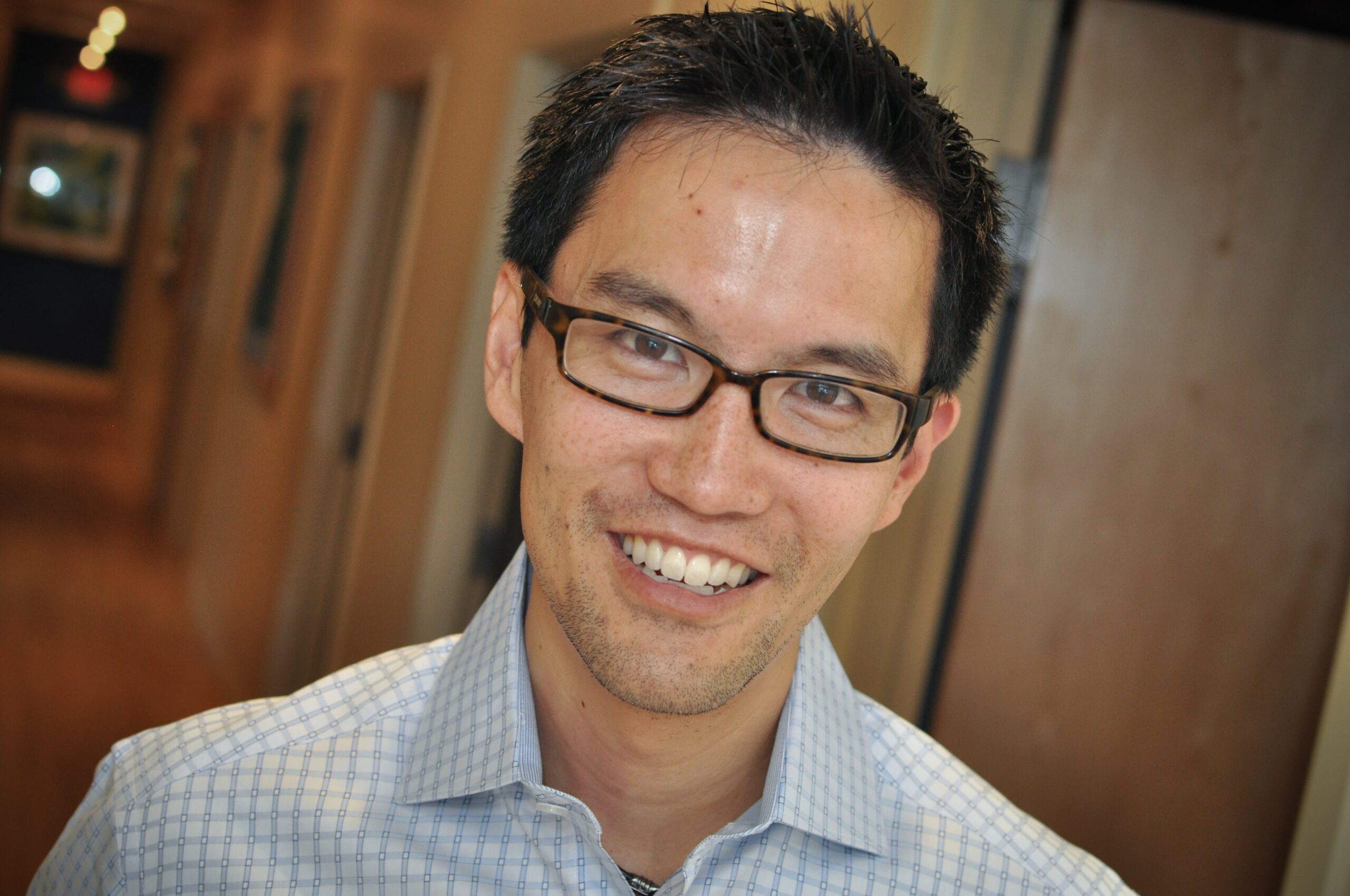 Hello!  and Welcome…
"Who is Mark Su, MD?" (professionally?  personally?)  Whether you might be a prospective patient, an organization looking to fulfill a need, a potential business collaborator, or a professional clinical colleague, this "online resume+" profile will provide you meaningful initial insight as to his body of professional work and his character.  Feel free to submit any questions or inquiries in the Contact section below!  Peace and health to you, your family, and/or your organization!
Mark Su, MD was born to hard-working parents who immigrated from Taiwan and embody the spirit of sacrifice and service to others. He was raised in Indiana with mid-western values such as humility, honesty, integrity, and treating others as you want to be treated.  Mark was high school Valedictorian, a leader at Cornell University, and upon completing medical school, Dr. Su was the Academic Chief Resident at Tufts University in Boston and received the national Mead-Johnson Award for outstanding scholastic performance in a Family Medicine residency.
He has practiced medicine in the north shore of Massachusetts since 2003, caring for patients in both a primary care setting as well as in functional medicine consultation for chronic complex illnesses, including Lyme/tickborne disease and CIRS/mycotoxin illness.  He founded Personal Care Physicians as a functional medicine practice in 2014, and a national virtual consulting practice, Functional Medicine Consulting Group, in 2021. He is currently serving as president of ISEAI, and also a member of the IFM, ILADS, and AAFP.  Mark is continually driven identify root causes of patients' challenging conditions, and to empower patients with choices in their treatment planning.  He's now equally driven to scale root cause medicine to "help more patients get better, faster", collaborating with like-mission minded colleagues, health coaches, and other allied health professionals.
Formal Education
Tufts University Family Practice Residency – Boston, MA
Indiana University School of Medicine – Indianapolis, IN
Cornell University – Ithaca, NY
High School Valedictorian – Indianapolis, IN
Values
Ξ  The 4 Strongest, Summary Descriptors of Mark Su, MD (from the video above):
Authentic – "organic": derived from natural root origins; home-grown; the opposite of pretense; not fabricated
Ambitious – "driven": continually in motion; on a perpetual quest; never settling
Narrator – "story teller": seeking to understand, interpret, and narrate life's experiences, esp. helping to explain the "why" in patients' chronic condition health journeys
Empath – "highly emotionally aware": inherently embedded with an acute sensitivity towards others' feelings, thoughts, and energies, frequently helping to create stronger connections when interacting with others
∴ Core Values:  what does Mark Su, MD stand for most above all else?
-RESPECT
-Justice
-Equality
-Work ethic
-Advocating for those marginalized in society
Ω Common Feedback: what do others say about Mark Su, MD?
-Trustworthy
-Comforting, reassuring
-Therapeutic, healer
-Thorough
-Thoughtful
-Non-judgmental
-Easy going
¥ Insider's Info: a deeper look at who is Mark Su, MD?
-Communications: holds great value in understanding others, and detests being misunderstood
-Inquisitive/curious: constantly asking the question, "why?" and "how?"
-Many perspectives to stories: highly important to gather as accurate of info as possible; furthermore, such info is usually only one party's interpretation of an experience
-Critical analysis thinker: detail oriented
-Leading by example: I intend to practice what I preach, or don't preach it
-Type A personality, but longing to be more type B
-Historically an INFJ by Myers & Briggs personality testing 
-Both meaningfully left and right brained, simultaneously
-Others-serving and others-giving, to a fault
-Compromising, reconciling
-"An old soul" for his given age
-Highly engaging with others in smaller settings (1-2 other people), but more wallflower-like in larger settings: a wide dichotomy of perceived vulnerability
-Measured
-Seeks continuous personal growth
-Grounded, humble, down to earth
-Lover of behavioral health – a conviction that this is vital to understanding decision-making processes for any given person (the "why")
-Creator of safe places for patients to be vulnerable, to share, and to engage 
Media & Awards
Books

: contributing author to 2 books

Journal articles

: primary or senior author of 7 peer reviewed and published articles

Conference presentations

: 19 national or state level presentations; multiple other smaller/community presentations.  Some recent appearances:                                            >  Cellcore annual conference presenter: 2022, 2023                                                                >  ISEAI annual conference presenter: 2022 (twice)

   

                                                              >  PIH Academy annual conference presenter: 2022                                                                >  Great Plains Laboratory, Environmental Toxin Summit: 2021  

Other media

: multiple video/podcast interviews and presentations; multiple web news, newspaper, and community articles; past cable television interview.  Some recent appearances:                                                                                                                            > 

Lyme360, May 2021     A 3-Pronged Approach to Lyme Treatment 

https://lyme360.com/dr-mark-sus-unique-three-pronged-approach-to-treatment/   

      >  GenesisTotalHealth, May 2023     Lyme Disease: Updates and Challenges in Diagnosis and Treatment 

     https://fb.watch/leTyDA4r4m/ 

COVID-19

community leader: webinar series with Jessica Lasky-Su, DSc in spring '20, as well as contracted medical consultant to the entire Newburyport school system, local sports team, and local large car dealership business

Awards

:

Institute of Functional Medicine – Annual International Conference: Attendee Choice Poster Session Award

Leading Physicians of the World, Family Practice – state of Massachusetts
Guide to America's Top Family Doctors (Consumers' Research Council of America)
AAFP/Bristol Myers Squibb Award for Graduate Medical Education in Family Practice (formerly known as the Mead-Johnson Award for Graduate Medical Education in Family Practice: 10 awarded per year across the country from within all Family Medicine graduating residents)

Society of Teachers of Family Medicine (STFM) Resident Teacher's Award

Massachusetts Academy of Family Practice Family Medicine Educators' Award
Scholarship Award: 24th Annual Conference on Patient Education (AAFP, STFM)
Scholarship Award: American Pain Society's "Essentials of Pain Management: Principles and Practice" Conference
Runner-Up: AAFP Scientific Assembly Research, Category II (two consecutive years)
Grand Prize: Indiana Academy of Family Physicians Research Day, Medical Student Category
Scholarship Award: AAFP National Congress of Family Practice Residents and Student Members

Dean's Scholar

: Cornell University

Dean's List

: Cornell University
Leadership
Professional Practice Years:
Founder, owner of Personal Care Physicians
Founder, owner of Functional Medicine Consulting Group
Medical director of The Sante Center for Natural Healing
Co-Founder, owner, medical director of New England Longevity
President, Vice President, and Board of Directors member, International Society for Environmentally Acquired Illness (www.ISEAI.org)
COVID-19 Medical Coordinator: City of Newburyport School System
COVID-19 Medical Consultant: MetroRock Varsity and Junior Varsity Climbing Teams
COVID-19 Medical Consultant: 495 Chrysler Jeep Dodge Ram car dealership
Anna Jaques Hospital Perinatal Committee
Planetree Committee, Anna Jaques Hospital
Massachusetts Academy of Family Physicians Education Committee
Pregnancy Care Center of the Merrimack Valley Satellite Center Steering Committee
Founder, North Shore chapter of Safe Sitter, Inc.                                                                       
Tufts University Family Practice Residency Training Years: 
Academic Chief Resident, Tufts University Family Practice Residency
Assistant Editor, Resident and Student Voice (RSV) Section of American Family Physician Journal
Advisory Board Member, La Salud de Todos (distributing medical info in Spanish in California)
Committee Member, Maternal and Perinatal Welfare Committee, Massachusetts Medical Society
Massachusetts Medical Society Delegate, Annual American Medical Association Resident-Fellow Section Business Meeting
Committee Member, Lawrence Memorial Hospital Medical Executive Committee
Creator and Editor, Malden Family Health Center Newsletter
Staff Advisor, Tufts University School of Medicine Christian Medical and Dental Association
Membership Committee, Massachusetts Medical Society
Handheld Devices Tech Coordinator, Tufts University Family Practice Residency Program                                                                                                                                                
Indiana University School of Medicine Years:
Committee Member, Family Practice Dept. Curriculum Steering Committee, IUSOM

Co-editor, Iatrogenesis (IUSOM Student Monthly Newsletter)
Council Member, Medical Student Council, IUSOM
Leadership Committee & Newsletter Coordinator, Christian Medical and Dental Society, IUSOM
Task Force Member, Religion and Medicine Task Force, IUSOM
Co-Coordinator, Thanksgiving Food Drive, IUSOM
Publishing Committee Member, Freshman Survival Guide, IUSOM                                     
Cornell University Years:
Board Member, Academic Integrity Hearing Board for the College of A&LS, Cornell University
Leadership & Executive Committees, InterVarsity Christian Fellowship, Cornell University
President & Events Coordinator, Student Health Alliance at Cornell, Cornell University
Board Member, The University Assembly's Board of University Health Services, Cornell University
Council Member, Gannett Health Center Advisory Council, Cornell University
Gannett Health Center Volunteer, Cornell University (student health center)                   
Other Community Involvement, Collectively Over the Years:
Speaker, National Youth Leadership Forum on Medicine (NYLF/MD), on "Family Medicine" (twice)

Sharewood Project, Malden, MA – a free medical clinic organized by TUSOM medical students

"Tar Wars", Malden, MA – Educating Elementary School Students on the Hazards of Smoking

Feeding and Clothing Boston's Homeless – a weekly van ministry organized by a group of churches
Genessaret Free Clinic Volunteer, Indianapolis, IN – medical clinics held at homeless shelters & rehab centers
Convoy Of Hope Medical Team, Indianapolis, IN – event to support low-income communities
Spring Clean-Up, Indianapolis, IN – IUSOM-sponsored neighborhood help
Bethany Church member, Greenland, NH
Cambridge Community Fellowship Church member, Cambridge, MA
Co-Coordinator, 5th Year Anniversary Dinner Celebration for Cambridge Community Fellowship Church
Church home support group co-leader, Cambridge, MA
Youthfest Volunteer, Indianapolis, IN – outdoor concert promoting sexual abstinence among youth
Newburyport Racquet Club – USTA 4.0 Mens singles and doubles leagues

Newburyport Girls Basketball Association 6th and 7th grade team co-coach

Newburyport Boys Basketball Association 4th grade team co-coach
Arts and Music
Favorite Music Artists:
-Eric Clapton
-U2
-Sting
-Don Henley
-The Eagles
-Chris Tomlin
-Hillsongs United
-Yo-Yo Ma
-Diana Krall
-Miles Davis
-Herbie Hancock
-Seth Kaufman
Favorite Artists:
-Ansel Adams
-Impressionist and Post-Impressionist Painters
Books and Movies
Some Favorite Books:
-The Autobiography of Martin Luther King, Jr (Clayborne Carson)
-The Five Fingers (Gayle Rivers, James Hudson)
-Blue Like Jazz (Donald Miller)
-A Generous Orthodoxy (Brian McLaren)
-When People are Big and God is Small (Ed Welch)
-Not All of Us are Saints (David Hilfiker, MD)
-More Than a Carpenter (Josh McDowell)
-Men and Women: The Journey of Spiritual Transformation (Richard Rohr – audio)
Some Favorite Movies:
-Hoosiers (Gene Hackman)
-The Hunt for Red October (Sean Connery, Alec Baldwin)
-Good Will Hunting (Matt Damon, Robin Williams, Ben Affleck)
-Erin Brockovich (Julia Roberts)
-Spy Game (Robert Redford, Brad Pitt)
-The Town (Ben Affleck, Jeremy Renner, Jon Hamm)
-The Dark Knight Trilogy (Christian Bale)
-Mission Impossible series (Tom Cruise)
-Rush Hour 1,2,3 (Chris Tucker, Jackie Chan)
-Twister (Helen Hunt, Bill Paxton)
-Midnight Run (Robert DeNiro, Charles Grodin)
-Armageddon (Bruce Willis, Ben Affleck)
-Airplane!, Airplane 2!
-Ant-Man; Ant-Man and the Wasp
-the Iron Man series (Robert Downey Jr)
-Star Trek 2: the Wrath of Khan
-Inside Man (Denzel Washington, Clive Owen, Jodie Foster)
-The Taking of Pelham 1-2-3 (Denzel Washington, John Travolta)
-Tin Cup (Kevin Costner, Rene Russo)
-The Rock (Nicholas Cage, Sean Connery)
-Heat (Al Pacino, Robert DeNiro)
-National Treasure (Nicholas Cage)
-War Games (Matthew Broderick)
-Groundhog Day (Bill Murray)
-Rocky IV (Sylvester Stallone)
-The Fugitive (Harrison Ford, Tommy Lee Jones)
-Say Anything (John Cusack)
-Rain Man (Tom Cruise, Dustin Hoffman)
-Awakenings (Robert DeNiro, Robin Williams)
People and Quotes
coach Inspirational Heroes:
-Martin Luther King, Jr. 
-Bono, lead singer of U2, human rights advocate
-Andre Agassi, former professional tennis player
-Gregg Popovich, NBA head coach – San Antonio Spurs 
Quotes:
-"Five years in Saigon, and my best friend is a V.C…. This will NOT look good on a resume!"   – Robin Williams, in "Good Morning Vietnam!"
-"To find yourself, think for yourself."   – Socrates
-"People only look for leaks when the water's coming out… but it's the pressure that'll get ya."   – Toby's father, in "This Is Us" (TV show, NBC)
-"You're not talking about justice, you're talking about revenge.  [Bruce Wayne: "Sometimes they're the same."]  No, they're never the same, Bruce.  Justice is about harmony; revenge is about you making yourself feel better."    – Rachel Dawes, in "Batman Begins"
"You always fear what you don't understand."    – Carmine Falcone, in "Batman Begins"
"Your compassion is a weakness your enemies will not share." … "That's why it's so important – it separates us from them."    – R'as al Ghul and Bruce Wayne, in "Batman Begins"
"It's not who you are underneath – it's what you do that defines you."    – Rachel Dawes, in "Batman Begins"
"A vigilante is just a man lost in the scramble for his own gratification. He can be destroyed, or locked up. But if you make yourself more than just a man, if you devote yourself to an ideal, and if they can't stop you, then you become something else entirely... A legend, Mr. Wayne.  A legend."    – R'as al Ghul, in "Batman Begins"
"What you really fear is inside yourself. You fear your own power. You fear your anger, the drive to do great or terrible things."    – R'as al Ghul, in "Batman Begins"
"You have learned to bury your guilt with anger. I will teach you to confront it and to face the truth."    – R'as al Ghul, in "Batman Begins"
"They told me there was nothing out there, nothing to fear. But the night my parents were murdered I caught a glimpse of something. I've looked for it ever since. I went around the world, searched in all the shadows. And there is something out there in the darkness, something terrifying, something that will not stop until it gets revenge… Me."    – Bruce Wayne, in "Batman Begins"
"If you can't spot the sucker in your first half hour at the table, then *you are* the sucker."    – Matt Damon, in "Rounders"
"You don't gamble, you grind it out… [but] if you're too careful, your whole life can become a f*cking grind."    – Matt Damon, in "Rounders"
"You cannot keep yourself pure just by moving on every time someone disappoints you.  You think people in one town over are going to be any better?  No!  Human nature – it's surprisingly universal, and it's universally disappointing… So you might as well stay, and fight – the – fight, Bradley Jackson."    – Billy Crudup to Reese Witherspoon, in "The Morning Show" (S1, E10)
"Norm, I'm just trying to explain to my class, that acting is really an extension of living. It's how we explore what it is to be human."
"Bullsh*t! You know what it's like to be human?  Is that something you want to know?  Fine, I'll tell you.  It hurts to be human.  It hurts like hell.  And all the exploring doesn't make that hurt go away, because being human, and being hurt, are the same damn thing!"    – Michael Douglas (Sandy Kominsky) and Alan Arkin (Norman Newlander), in "The Kominsky Method"
"I've learned that people will forget what you said, people will forget what you did, but people will never forget how you made them feel."    – Maya Angelou
"The music is not in the notes, but in the silence in between."    – Wolfgang Amadeus Mozart
"Diversity is attending a party; Inclusion is being a contributing member of the party-planning committee."    – Daniel Juday
"You don't get invited to the party to become relevant. You're invited because you are relevant."    – Kathleen Parker (The Washington Post)
"When the student is ready, the teacher will appear."    – Buddha, or Tao Te Ching
"If you aim at nothing, you'll hit it every time."    – Zig Ziglar   (Or, "If you aim at nothing, you will hit nothing."    – Shang-Chi and the Legend of the Ten Rings)
"Vengeance is a lazy form of grief."    – Nicole Kidman, in "The Interpreter"
 "Discovery is seeing what everybody else has seen, and thinking what nobody else has thought."  (or, "Discovery consists of looking at the same thing as everyone else and thinking something different.")    – Albert Szent-Gyorgyi, MD, Ph.D
"Secrets have a cost. They're not free. Not now, not ever."    – Aunt May (Sally Fields), in "The Amazing Spider-Man"
"Our kids are here to teach us one thing – that they're not going to be who we want them to be."    – Mindy M.
"You don't have to be the best in the world… you just have to be the best in their world."    – Isaac Jones, DC
"The greater the resistance, the clearer the direction."    – Christine Flaherty, PhD
"There is a vast difference between being stuck in a tiny cell… and being in prison."        – Clive Owen, in "Inside Man"
"It's not having what you want – It's wanting what you've got"    – Sheryl Crow, "Soak Up the Sun"
"Culture eats strategy for breakfast."    – John Schafer
 "When I heard about what had happened, your situation, the only thing I could think about was the four of them. I thought about how much they mean to me, about how bad it would hurt if… well if I was to lose them. Then I thought about a team, and a school, and a town that's gotta be hurtin' real bad.  And I thought, hell, maybe I could help."    – Matthew McConaughey, as coach Jack Legyel, in "We Are Marshall"
"
Sports
I grew up with tennis as my only real focus, and continued that through my early professional working years. But as doubles was more common for adult leagues, I found it less of a workout, and my dominant shoulder was becoming problematic.
I shot around the basketball gyms on my own an awful lot starting in college, but never grew up with it or played any organizational ball save for 3rd and 4th grade PTA. But it's become my love and passion by far, esp. ever since my early working years. I've been attending the Never Too Late camps (www.nevertoolate.com) since 2013 or so, and it's one of my most favorite weekends of the year, by far. I continue to want to grow and improve my skills, and it's a great workout, without being excessively pounding on my joints like tennis tended to be.
My college apartment-mate got me into lifting weights my sophomore year at Cornell, and I've never looked back. It's a religious routine for me, every week of the year save being on vacation.
During the COVID-19 pandemic times, when gyms were closed, I learned to enjoy jump roping. I will stay with that whenever I can't play basketball or as I get older. It's a very efficient form of exercise!
I can imagine getting back into tennis some, or learning to enjoy racquetball, if the time comes that I can't play basketball any longer. But that's not for now.
I really can't stand to run, just to run. It's too boring for me. I'd rather just walk and meditate while doing so.
I've had no interest in golf, skiing, or water skiing. I can be a pretty good ping pong player if you give me a short bit of time to get back in the rhythm of it!
Travel
Memorable Places Visited:
-Alaska
-almost anywhere in the Caribbean
-Australia, New Zealand
-Zion National Park, Utah: a yearly trip with my oldest son
-singing in the most famous cathedrals in Europe
-the snow-capped mountains of Switzerland (but no, I don't ski)
-Hawaii – during a month of residency training, delivering babies in a hospital in Honolulu
-Amsterdam
-Mayan ruins in Mexico – Chichen Itza, etc
Bucket List Travel Destinations:
-Croatia
-over-the-water huts: Maldives, Caribbean, or elsewhere
-Banff, Canada
-Machu Picchu, Peru
-Patagonia, Galapagos Islands
-Prague, Czechoslovakia
-the Azores of Portugal (from what people tell me)